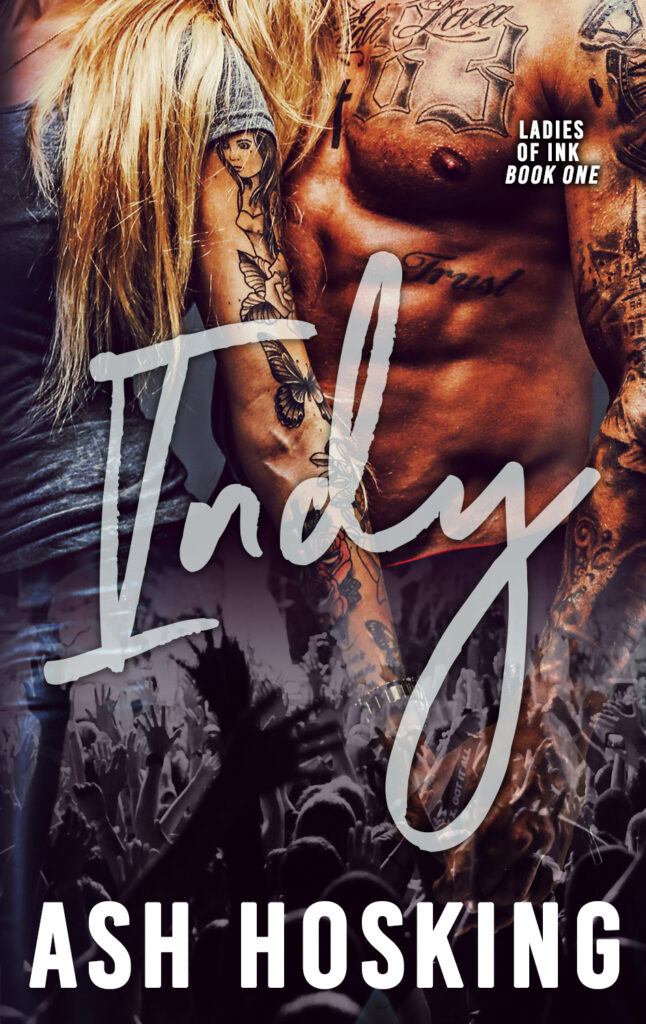 Amazon
Indy Black is a top tattoo artist from Beauty Mark, an in demand and renowned, female run parlour.
After growing up as the "odd one" and feeling like she never belonged anywhere, she's finally found her home and place in the world and couldn't be happier.
That is, until a drunk and disorderly figure turns up on the doorstep after closing and let's himself in.

Zac Miller is the lead guitarist for the popular punk-rock band Manic Mayhem, and currently on a world tour. He wears his heart on his sleeve and comes to Indy's shop in a state after finding out his fiancée has cheated on him in the worst way possible.

Zac has been Indy's celebrity crush since she was fifteen and now he's in her shop.
He's a total mess and begging for her help… What's a girl to do?

Their moment is fleeting and caused by heartbreak.
Nothing real and lasting can come from it.

Can it?
Release Date:
September 29, 2018
Also in this series: